Woodruff-Sawyer Names Pasek Assistant Vice President in California
Posted On February 28, 2018
Woodruff-Sawyer Co. has named Josh Pasek partner clamp boss in a property/casualty use of a firm's Southern California office.
Pasek will be obliged for building vital risk government programs for clients, with a concentration on industrial companies in a production and travel sectors.
He was formerly a sales executive and writer for Moreton and Co. He was Vice President of Business Development during Oeste Capital Management before that.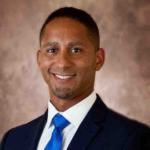 San Francisco, Calif.-based Woodruff-Sawyer has offices via California, and in Oregon, Washington, Colorado, Hawaii and New England.