Texas Insurance Dept. Earns National Award for Support of Guard, Reserve Employees
Posted On June 29, 2018
The Texas Department of Insurance is one of 15 employers opposite a republic to acquire a 2018 Secretary of Defense Employer Support Freedom Award, a top respect given for support of National Guard and Reserve employees.
TDI reported it was comparison from some-more than 2,300 nominations.
"A life of use is something to be reputable and supported," Insurance Commissioner Kent C. Sullivan said. "As an employer, we get behind even some-more in lapse since of a skills and practice these group and women move to a agency."
Nominations come from Guard or Reserve members employed by a organization. TDI rascal prosecutor Kyson Johnson nominated a agency.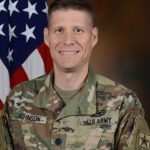 "As a haven soldier, being mobilized or deployed divided from home presents all kinds of challenges," Johnson said. "TDI always had my back, ensuring we could concentration on my Army goal but stress about my municipal work."
Freedom Award recipients were announced this week by Secretary of Defense James N. Mattis.
"Our National Guard and Reserve members are a critical partial of a invulnerability plan and merit as most support as this republic can provide," Mattis said. "These 15 employers lead a approach in providing that. We are beholden to them for their purpose in assisting to keep a republic protected and secure."
The awards will be rigourously presented during an Aug 24 rite during a Pentagon.
Source: TDI